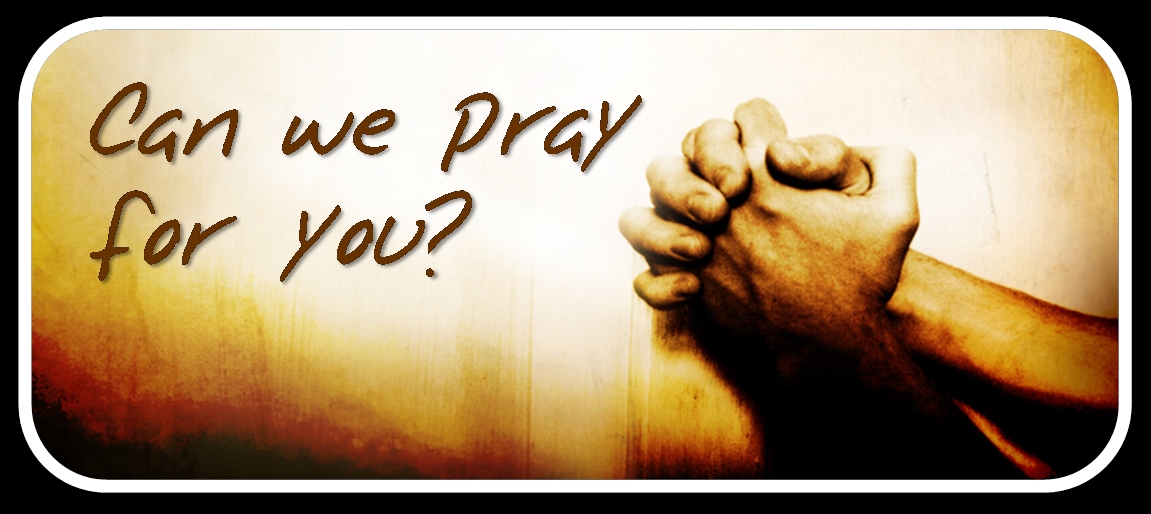 This small group ministry team meets on Thursdays at 9:30am at church to pray for members and non-members in need.  Everyone is welcome to join the Prayer Team on Thursdays, where ever you are.   
Other options to join in prayer:
Email Prayer Chain:
When a request for prayers is made, the Prayer Chain is notified by email.  Care is taken by members of the Prayer Chain to respect the privacy of those in need.  If you would like to join our prayer ministry, please fill out the form below.
Receive a weekly text message reminder:  
Sign up to receive a weekly text to remind you to pray with our church family at 9:30 on Thursday mornings.
Text "PeacePrayers" to 84576 to be added to the list.
How can we pray for you?
Let us know what your prayer needs are by filling out the confidential form below.