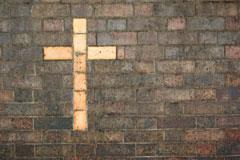 BOARD OF DEACONS
The Board of Deacons is responsible for overseeing and coordinating the volunteers for various worship assistance positions.  This includes musicians, acolytes, greeters, lectors, communion assistants, ushers, counters and those providing coffee and treats for fellowship between services.  
Joan Ford
Peder Parizek
Jim Hauschild, Jr.
Jeff Schulke
Sue Gillis
Carla O'Connell
BOARD OF TRUSTEES
The Board of Trustees oversees the finances of the church.  They are responsible for making decisions about the expenditures of funds for various needs and missions for the church and grounds.    
Rich Cronk
John Vrieze
Jena Kaiser
Derek Miller
Jon Veenendaal
Char Vrieze
BOARD OF EDUCATION
The Board of Education oversees the Sunday School program and it's curriculum.  They plan various activities and programs through the Sunday School year to enhance the learning experience for our children.  
Amy Jurgens
Brittany Porembo
Cristy Peavey
Shelley Wynveen
Stacy Schafer
Leah Smith
BOARD OF STEWARDSHIP
The Board of Stewardship is responsible for educating the congregation on best stewardship practices and how to best manage the gifts that we have been given.  They provide various educational opportunities throughout the year.  
Jim Hauschild
Kathy Miller
Jan Hanson
Heather Serier
Scott Brushaber
Sherry Neisius
WOMEN OF PEACE
Women of Peace is a group for all confirmed women of the congregation to gather and enjoy a variety of field trips and misson-work activities.  
Shirley Rode
LOGOS TEAM BUILDERS
LOGOS Team Builders are responsible for organizing and coordinating the LOGOS program (our Wednesday night program for 1-7th grades).
Heidi Dumond
Renee Dykhouse
Julie Hanson
Amy Larson
Carla O'Connell
Kari Wangen
USHER COMMITTEE
The Usher Committee is responsible for coordinating ushers to serve during worship services.  The ushers are responsible for assisting members and non-members with any questions they might have, ushing the congregation for communion, passing the offering plate and much more.  
Ken Rimer