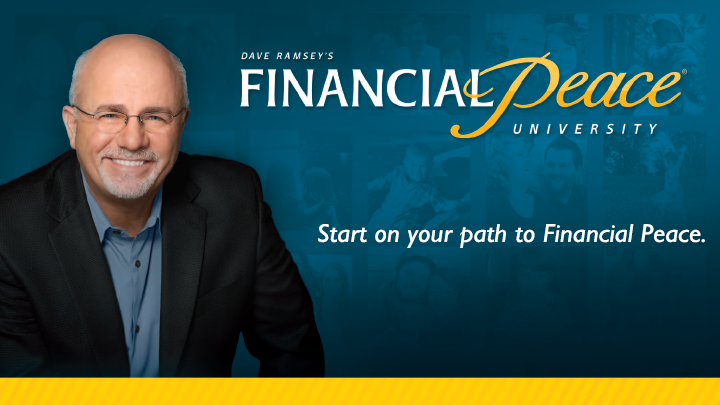 Financial Peace University
Financial Peace University is a program to help teach about money management and being good stewards of the gifts that God has blessed us with.  You don't have to be "broke" to take this class!  Everyone is welcome, including those who have graduated/dropped out of high school, college students, college graduates, single/married/divorced/widowed/widowers, parents with young children, parents with teenagers, parents with college students, empty-nesters, retirees.  Anyone!!
Watch for a new class to be scheduled.  
Contact Lisa Knutson at 715-688-9618 if you have questions about the program.  You can also find out more by visiting daveramsey.com.